The last two years have been unusual in every way. They have also been the two consecutive years in which there have been more changes in the business world. Businesses were forced to adapt to virtuality and digitization. In the same way, job applicants have had to adjust to these changes and consider them when applying to get the most out of them. Therefore, CV writing is an important aspect when applying for a new job.
In this article, we will give you the best tips so that your CV writing adjusts to market conditions in 2022. We are going to talk about how business has changed in the last two years and how our CV writing tips will help you be the best job candidate. Let us look at the content in more detail:
How has the business world changed in 2022?
Which are the best tips for CV writing?
How can our agency help you get the best job opportunities?
How has the business world changed in 2022?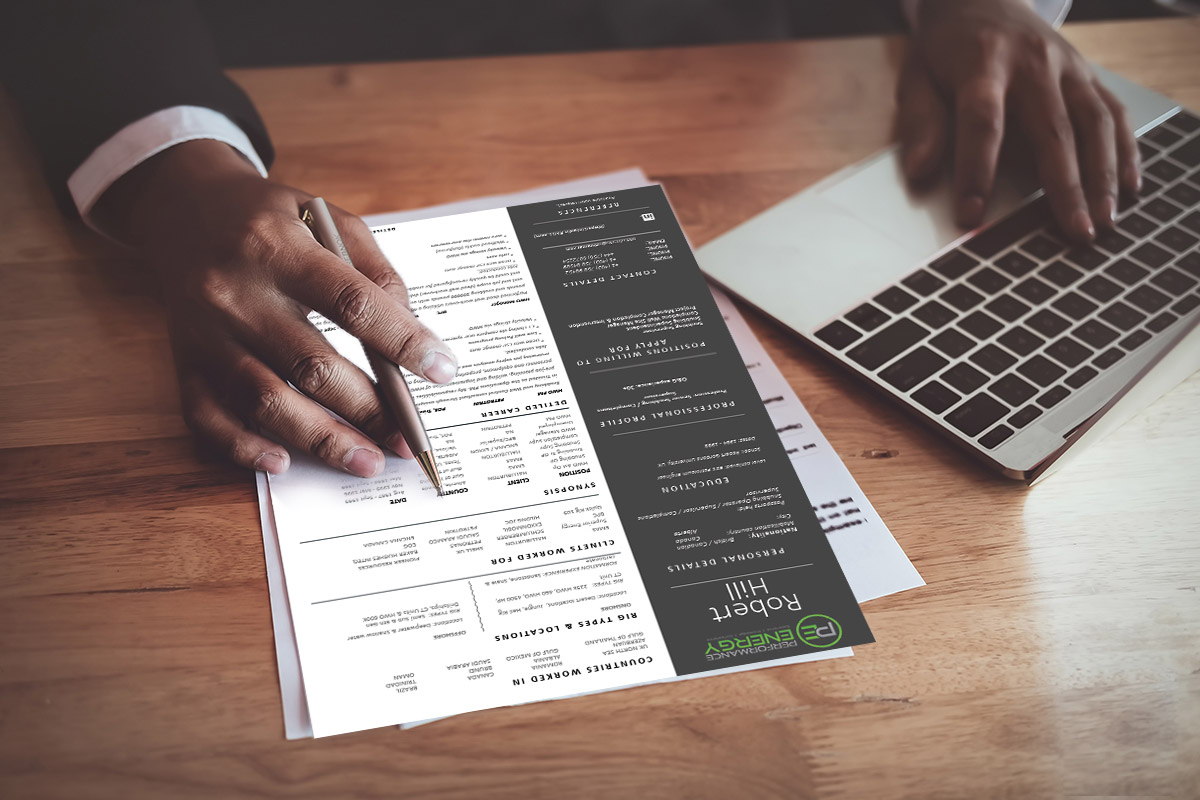 Since the arrival of the COVID-19 pandemic in 2020, businesses have undergone many changes. For the year 2022, the effects of the pandemic continue to affect business, positively in some aspects, and negatively in others.
Some of the positive changes that emerged in 2020 and persist in 2022 are that businesses now have a larger budget for the physical and mental health of their employees. Businesses have set up spaces for employees to ensure they have good mental health, as the confinement had negative effects on the health of employees. Therefore, when they post jobs online they do it knowing that they need to satisfy new needs.
In addition to that, by 2022, businesses have adopted a hybrid modality between face-to-face and virtual. This is positive because it allows employees to have more time at home, saves a lot of administrative work, and saves the time to get to the office.
In this section, we are going to talk about the main characteristics of businesses in 2022 in the UAE that you will have to consider in your Curriculum Vitae or CV writing. Businesses value that you investigate and are up to date with the business situation. It is an indicator of your effort and your professional CV writing.
Hybrid models
One of the main features of business for this new year, both in Dubai and in the rest of the world, is that they have adopted a hybrid model. This means that employees work some days of the week in the office and other days, they work from home.
This hybrid model has the advantage of offering more flexible working hours, while at the same time offering the opportunity for employees to meet at work and share. In addition, this model offers a better work-life balance and reduces burnout among workers.
A positive asset that you can add to your CV writing is having taken a free time optimization course. There are many platforms where you can take this course, and this will show your employer that you know how to handle this type of work model.
Digital technologies play a very important role
Since 2020, digital technologies have become fundamental tools for business. Many jobs that could not be done by people due to the lockdown have been replaced by technology.
If you have any previous experience in digital technologies, robotics, or artificial intelligence, this is the time for you to add that experience to your CV writing.
In addition, the UAE is becoming one of the greatest technological powers, with a rise in automation technology. Having experience in one of these fields is one of the most valued characteristics for businesses in 2022. Be sure to highlight this on your CV to have the best CV writing in the UAE.
There are many job vacancies in 2022
From 2020 to this year, one of the highest levels of resignation has been reported. Many factors have influenced the resignation. For example, many employees and businesses found it difficult to adapt to the virtual model.
Some people found it difficult to balance work and home life during the pandemic, so they looked for new opportunities. On the other hand, many employees began looking for jobs that prioritized the mental health of their employees.
Many businesses have taken steps to attract new employees. Among these measures are increasing wages, offering greater benefits, and prioritizing the mental health of its employees.
With these new measures, 2022 will be the year to get the best opportunities. That is why you must have the best CV writing.
Skills will be a key factor when looking for a job
For the year 2022, businesses are still facing the changes and challenges of the pandemic, and the implications these have on work methodologies. Therefore, employers value that their employees have skills that can help them overcome these challenges and be able to offer a quality environment to their employees and customers.
When you are doing CV writing for a job, you must know which skills and characteristics are the most sought after in the job market.
Some of the skills in greatest demand for 2022 are digital skills and soft skills. Digital skills are particularly valued in your CV writing in Dubai. Soft skills, on the other hand, refer to having good communication skills, emotional intelligence, and teamwork.
If you have any proven experience in these skills, do not hesitate to include them in your CV writing.
The best resume writing tips that we can give you at this point is that you include in your CV all the skills that you have learned, especially those that you have learned during the pandemic or that are related to technology.
It does not matter if you think a skill is unremarkable or impressive, they are all important for CV writing in Dubai. Keep reading if you want to know how to have the best CV writing and get the job you want.
Which are the best tips for CV writing?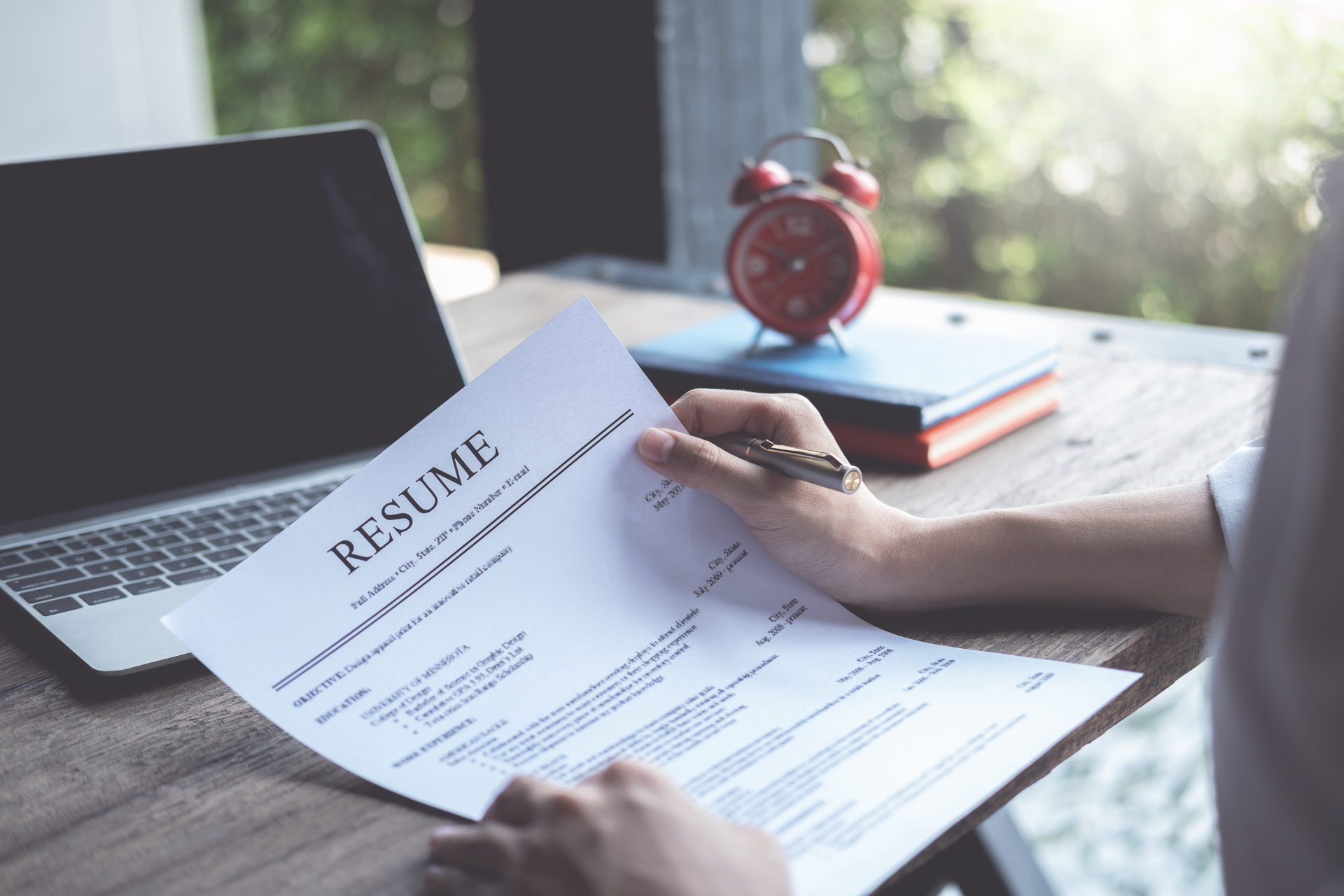 In this section, we are going to talk about how your CV should be structured to guarantee the best CV writing. In particular, we are going to talk about what should not be missing from your CV writing in 2022.
Include your contact information
Including your contact information in your CV writing is essential. Even if your employers are interested in you, they will have no way of letting you know if they do not have contact information.
Write your name, your mailing address, your telephone number, and your profession. If you are CV writing for a job, you can also include details from your LinkedIn profile, which gives your CV a more professional appearance.
Consider any professional social networks you have, as well as a blog related to your work. Adding contact forms that are related to your professional path ensures you the best CV writing.
Include your career objectives
In this part of your CV writing, you must make a summary of your CV and your expectations for the job. It is an introductory paragraph that should not contain more than six lines and should be direct and easy to read.
In this summary, include all your professional achievements and your skills. Also, explain and highlight why it would be a good idea to hire you and what you can offer the company.
Another CV writing tip we can offer you is to highlight everything positive about your professional career, as well as your previous jobs and what you learned from them. Do not speak negatively about your previous jobs or your previous bosses. It is also not advisable to mention your salary expectations in your CV.
Work experience
If you want to ensure the best CV writing in the UAE, the work experience part is where you should stand out the most. It is the part of your CV writing that employers pay the most attention to.
In this part, you should talk about your past jobs, including the name of the company and the job title you held. In addition, you must include the dates for which you worked in each company, as well as the achievements you obtained, and the learning acquired.
If you want your CV writing in Dubai to be successful, you should avoid mentioning a few things. For example, avoid including in your CV writing jobs that have been for very short periods.
Also, avoid giving explanations about employment gaps. It is likely that you will be asked about it in the interview but wait until then to explain your entire work history, as including every little detail is unnecessary and makes your CV difficult to read.
Education background
A professional CV writing needs to include your educational background. In case you have already had relevant work experience, for at least two years, include in your CV writing the name of the institution, the title you obtained, and the dates of study of each of the institutions in which you studied.
If, on the other hand, you are looking for your first job or have not had relevant experience, you need to explain your educational background in detail. In this case, you should focus on selling your professional image and standing out from the other candidates.
To do this, add academic honors you have received and extracurricular activities in which you have excelled.
Add your skills
This part of your CV writing is just as important as your work experience. Potential employers are interested in knowing what your skills are, and thus knowing what you can contribute to the company.
Your CV writing in 2022 must include both your technical skills and your soft skills. That is, you must include the skills that you have obtained both with jobs and studies, as well as your personal qualities.
Remember to add the skills that are specific to the job. Avoid including skills that are not related to the field you are applying to. An ideal piece of advice for your CV writing for a job is to include the software you know how to use, such as Excel or advanced programming languages.
To ensure the best CV writing, it is also ideal that you include all the languages ​​you know how to speak. This is particularly important for companies that value bilingual candidates. Specify the language and the level at which you speak, native, intermediate, or basic.
Add your professional certifications
One of the best CV writing tips we can give you is to include your professional certifications on your CV. This includes online certificates or professional memberships.
Volunteer experience is also important
The best CV writing in the UAE must include volunteer work, in case you have done it. These jobs, although they are not paid, show aspects of your personality such as solidarity with your community, determination, and will. Many employers value these features.
Plus, volunteer jobs add experience if you have not had a job in the field or are just graduating. Add to your CV writing in Dubai only volunteer work relevant to the job.
How can our agency help you get the best job opportunities?
Finding a job in 2022 can be a difficult task after what businesses have had to face since 2020. It is necessary to be an exceptional candidate, with outstanding skills and characteristics. The best way you can stand out is with professional CV writing.
The Talent Point is the number one platform to get a job in the UAE. Among our services, we offer CV writing services we help you in your job search, and we also offer your career advice.
Are you ready to find the job best highlight your skills? Do not hesitate to contact the best platform for job hunting in Dubai and can call us at +971 43 316 688. You can also send your CV to [email protected] and we will help you find the best job in the UAE.