Waiting is a big part of the job application process after the job interview. You have to stay vigilant and find positions that are open and fit within your expertise area. You write a cover letter and a resume, send them off, and wait for a response about an interview. If you are selected for an interview you must prepare and do your best.
In this article, we are going to give you a few pointers on what you can do while you wait for a reply, and which are the best ways to proceed.
Struggling with the wait after a professional job interview
What do you need to look after in your thank-you and follow-up notes?
Send a feedback note
While you are waiting for interview feedback, what else can you do?
Following up after a job interview: Final thoughts
Need more job interview tips? We are here to help!
1. Struggling with the wait after a professional job interview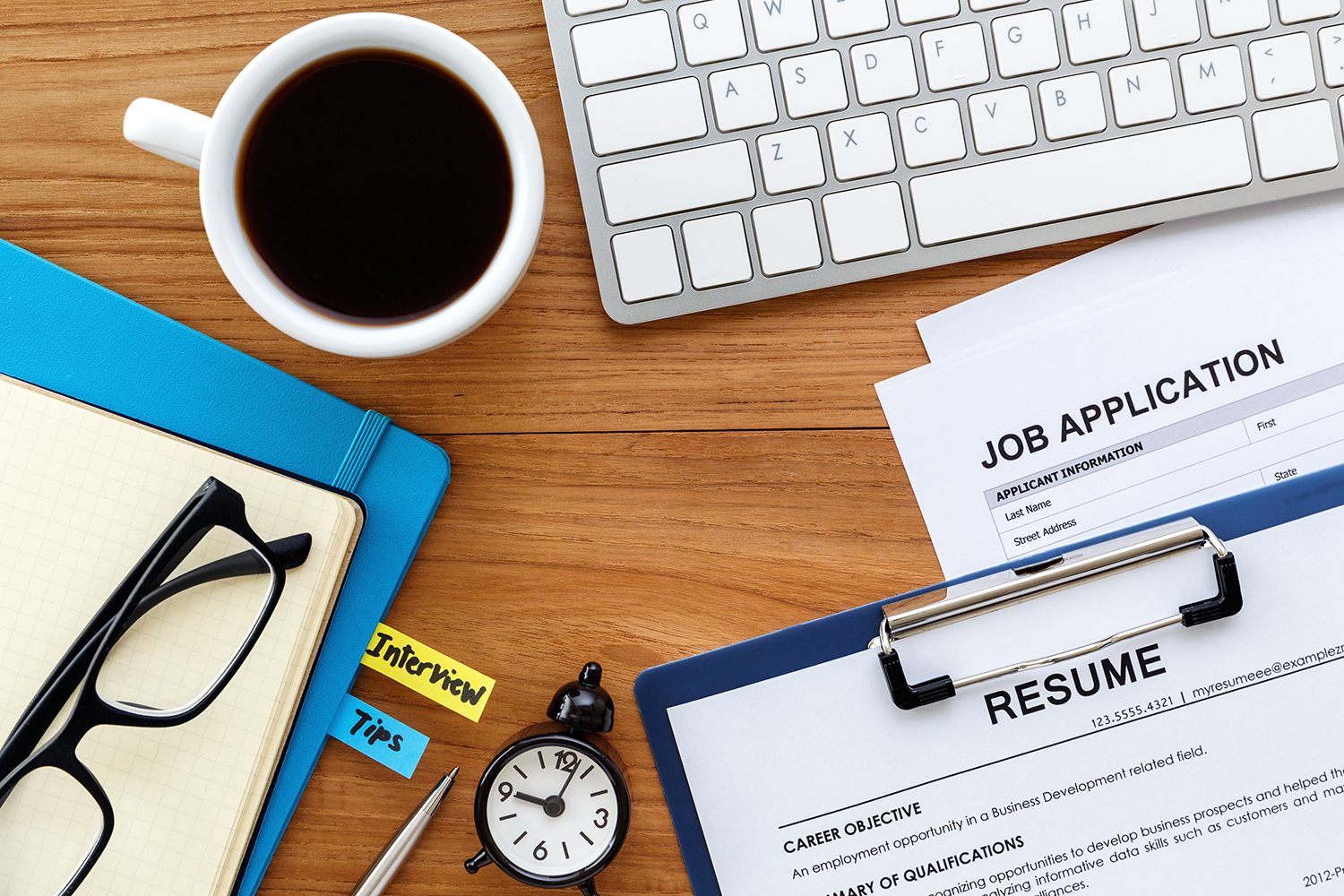 Once you are close to getting a good offer, it is natural to feel the need to know more. Anxiety generates excitement and expectation. You want to act when you are full of energy. But do not do it. Wait. Here comes a point where you must be careful and think about the best time to follow up.
The truth is that it is not much you can do to support your cause right now. Being excessively eager or aggressive will be irritating, and may jeopardize your chances of landing a job. Remember that the person who interviewed you may be responsible for a variety of jobs, and if everyone they interviewed emailed them, their inbox would be overflowing. You already gave your job interview 'tell me about yourself' answer, now it is the time to wait.
However, some exceptions can apply to the norm of waiting. Here we are going to show you what you can do to ease your anxiety:
1.1 Sending an appreciation letter
The first thing you need to know is when to expect to hear back from the company and what to do next. This date can help you figure out when it is the best time to follow up later.
Send a simple email telling the manager that you are thankful for the opportunity. Keep it brief and to the point. Make sure to point out a characteristic about the interview, or a fact you learned about the organization. The optimum time to send a thank-you note is the day after the interview. A simple email expressing gratitude for the recruiter's time would suffice. Many recruiters have mentioned that they do not mind receiving follow-up texts over LinkedIn, so instead of writing an email, you might send messages via LinkedIn.
Whichever one you choose, make sure it is short and sweet. Consider mentioning something you learned about their company or something you noticed during the job interview. You could also mention how eager you are to hear from them and how happy you are to be joining the firm. A thank you note, on the other hand, is solely for expressing thanks and conveying your delight.
Refrain from turning it into the second round of interviews. Maintain a professional demeanor rather than being aggressive. Make sure to express in a proper way that you are eager to hear back from them. Consider the thank-you note as an opportunity to express your gratitude.
1.2 Sending a follow-up note
If you have not received a response from the recruiter by the date they stated they would, it may be time to write a follow-up note, but do not do so just yet. Even though you may not have been the recruiter's first pick, you may still be an option for the job. There have been various instances where someone has been offered a job and has turned it down. Be patient and give time for the situation to unravel on its own.
You can arrange a follow-up time/date on your calendar to reduce worry and help you remember. It would be smart that the date is at least a week later. Prepare a brief note to the recruiter who interviewed you a day or two before that date. Allow yourself to write something comparable to what you wrote in your thank you note. Demonstrate your excitement for the job and inquire if they require any extra information from you. Drafting your message the day before the date takes the pressure off and provides you time to craft your follow-up note.
2. What do you need to look after in your thank-you and follow-up notes?
When building an email for the recruiter after you have been to the job interview, make sure to pay attention to these items, to sound professional and not desperate.
2.1 Voice inflections
Maintain a professional and respectful tone in your follow-up, regardless of the tone of your job interview. Make it clear what your message's goal is. You are probably just seeking an update on the hiring process, so go right to the point and do not spend time and words on unnecessary small talk.
2.2 Line of the subject
There is no need to agonize over a catchy subject line for hours. Responding to the most recent email between you and the interviewer or HR manager is the most successful strategy for getting your message opened promptly. If this is not possible (for example, if you have always corresponded with the interviewer through a recruiter rather than personally), simply provide your name, the date, and the time of the interview.
2.3 Introduction
If you and the person you are contacting are on first-name terms – you may have exchanged many emails and spoken face to face by this stage – it is appropriate to start your follow-up email with their first name. If not, or if you are unsure, use their title and surname (for example, Mr./Ms. Gardner).
2.4 Text in the body
Maintain a straightforward approach. The main reason you are emailing is probably to give an update on your progress; the interviewer will know this before they even open your message. Maintain a pleasant yet direct demeanor.
2.5 Thank them for taking the time to participate in the interview.
Explain that you are following up on your interview; be specific about the position, including the job title and interview date. Reiterate your enthusiasm for the job and express your eagerness to learn more about the next steps. Inquire about their development, stating that any information they can supply will be greatly welcomed.
2.6 Leaving a signature
Sign off by asking your interviewer to ask any further questions once you have made your point in the main body of your follow-up email. Finish with a simple "looking forward to hearing from you," followed by a "thank you" and your entire name.
2.7 Final inspections
Remember to check over your follow-up email before sending it, as apparent as it may seem. Make sure it is properly spaced, punctuated, and free of errors. It should help if you run it through a spellchecker.
2.8 Exceptions to consider
You can contact the hiring manager if there are any updates on your employment situation. Perhaps there is an important change in your portfolio, in those cases, you can interrupt your wait to contact them. If you have an interview for your desired job and then receive an offer from someone else before hearing back, let them know you have another offer but admire the firm and its mission and are waiting to hear from them before making a decision.
Perhaps you have authored an essay or filed a patent application that is related to the position you have applied for. Events that can modify for good your application and that you can disclose to the recruiter represents exceptions to the waiting rule.
3. Send a feedback note
If the job interview went well but you did not receive an offer for the position, you can send a follow-up message asking for feedback on the interview. Again, you want to keep it short. Declare that you liked the interview process and would like some constructive input on how you might enhance your chances of landing a job in high demand in the future.
Regardless of how well you think the job interview went, sending a second follow-up note after the thank-you note and the original follow-up note is not intelligent. The last thing you want to come across as is someone desperate and overbearing.
3.1 Consider submitting a feedback message instead
While you are unhappy you did not receive the job, you can indicate in this message that you would appreciate some constructive input to assist you to improve your chances of getting other employment.
Even though not every recruiter will have time to give you the feedback you require, there is the possibility to get advice to improve your next interview. Or it could also lead to a new job opening. In fact, after not getting an offer, may try to obtain some feedback, and you can get a job offer for another position the firm was preparing to publish.
4. While you are waiting for interview feedback, what else can you do?
Keep in mind that delays do occur, and the hiring process can take a long time. So, while you are waiting for a status update, the best thing you can do is apply for additional positions and try to book another job interview. You should continue doing so till you have received a job offer. Remember, practicing interview questions in the meantime can be of great help.
It does not matter how well you write your follow-up email; it will not get a company to speed up their process, skip over other candidates, or do anything else. While you wait, you can do a review of job interview questions and answers to keep practicing.
You should continue your job search until you receive an offer. There are no exceptions. Because you never know if a company is interviewing ten other candidates, considering promoting an internal applicant, or any other number of factors that could cost you the job even if your interview went well.
5. Following up after a job interview: Final thoughts
While you may receive a response that may still give you a chance at the job or a helpful tip that may boost your prospects at other positions, bear in mind that not all recruiters will take the time to provide you with the feedback you sought, in which case you must keep moving forward. Keep on searching, find the best job interview 'tell me about yourself' answer toprepare for more interviews if needed. After the feedback note, resist the urge to send another message. The position has most likely been filled, and the recruiter has gone on to something else.
Keep in mind that patience is necessary. You may have done it great with your job interview questions and answers, but then comes the wait The recruiter is interviewing a large number of other candidates, which might take several weeks. Before you leave the interview room, ask the interviewer how long it takes to choose a candidate to keep your hopes in check. you will know when it is acceptable to follow up this way.
Do not put everything into just one option. Consider examining your other possibilities, such as applying for more employment options. You may also use your energies to do something useful. Volunteer, attend networking events, enroll in schools and courses, learn new skills to show, and so on. These hobbies will provide a nice outlet for you, and who knows, they can even lead to great possibilities and contacts.
6. Need more job interview tips? We are here to help!
Keep in mind that looking for work is a very demanding process. It requires a significant amount of effort. You may also have to keep looking for a longer time than what you initially estimated.
We at The Talent Point have the tools that are necessary for you during your job search; from drafting and updating your resume to the best tips to improve your performance with your best job interview questions and answers. Give us a call so we can start helping you out with your job searching process.
Would you like to learn more about us? You can contact us at +971 43 316 688. Also, you can reach out to us at this email address: [email protected]. We have experts that are ready to assist you and explain to you more about our services.