How long ago did you examine your CV in detail? If you are like most individuals, you only update this document when you change jobs or apply for new ones. It is easy to see why: A complete redesign appears to be both intimidating and time-consuming. Fortunately, a few little changes to your resume—the kind that takes only a few minutes to complete—can have a significant impact. That is all it takes to update your current job.
Furthermore, keeping your resume up to date is a good idea even if you are not looking for work. In this article, you will learn more tips to update your current job, update your resume and how to make the most of it.
1. Important reasons to update your current job in your CV
2. How often should your resume be updated?
3. Aspects to take into account when you update your resume
4. What is the best way to write a CV for your current job?
5. What can we conclude?
6. Would you like to receive more information about how to update your current job?
1. Important reasons to update your current job in your CV
The information on your resume should emphasize your most recent abilities, experiences that distinguish you as a strong job applicant. You will probably pick up new talents, gain more experience, and obtain new degrees, or certificates as time goes on. As a result, you should edit your résumé to reflect the changes.
Your resume should also show your current levels of experience. The number of years you have worked in the field and the level of your current position. These could be entry-level, mid-level, senior, or higher. Also, it will assist you throughout the negotiating phase. You will be able to capitalize on your present talents and expertise by expanding on those resume features.
2. How often should your resume be updated?
If you currently have a job, you should review your resume at least twice a year. If you are unemployed but looking for work, you should update your CV as often as possible. Also, as soon as anything happens that could make you a more attractive prospect. Here are a few more signs that it is time to update your resume:
2.1 When you have critical career updates
Taking on new duties, attaining a major objective, or getting promotions, licenses, certificates, or degrees are all examples of this. If you have mastered a new talent, like a programming language or an industry-specific software application, you should update it. To update your current job only takes a couple of minutes.
2.2 When information is no longer relevant
If you have been at a company for 5 years and have high-school information in your CV, delete it. Simply state your most recent academic experience, such as an associate or bachelor's degree. You should also pay attention to the following sections for out-of-date information:
Positions available for volunteers
School clubs and organizations
Achievements and awards
Internships
Positions you had when you started your career
Keep your professional experiences section to jobs you have held during the last 10–15 years. To update your current job, it is acceptable to keep less relevant positions if you have little to no professional experience. That demonstrates that you are dependable and capable of holding a job.
3. Aspects to take into account when you update your resume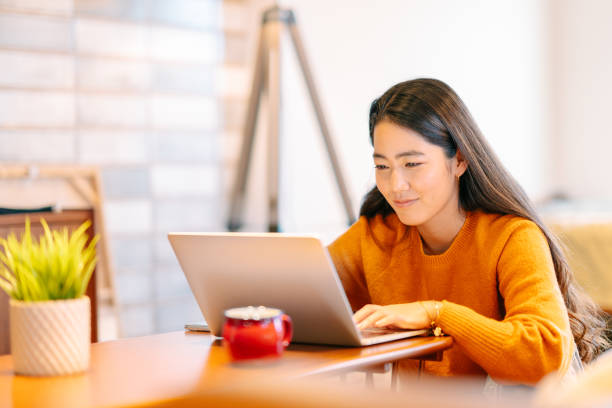 3.1 Delete previous positions
Have you been using the same CV resume since graduating from college and simply adding new positions to it? If you have been working for 10 to 15 years, it is probably time to retire from some entry-level positions. Examine your resume from the bottom up, and consider removing any roles that are no longer relevant. You can figure out how many years of experience to put on your resume by doing some research.
3.2 Update your knowledge
Did you take a certain class? Have you learned a new program? Did you start making presentations on a regular basis? Examine the skills part of your resume to ensure that you have listed all of your professional skills, both soft and hard. At the same time, think about getting rid of some out-of-date talents.
If you are still listing Lotus Notes as a skill, you can probably remove it. Additionally, some very fundamental abilities (such as Microsoft Office) can often be eliminated because they are assumed for most office tasks.
3.3 Examine your keywords
If you work in technology, you know how quickly the current language and buzzwords may change. However, the phrases recruiters and applicant tracking software seek while reviewing your resume evolve, and so does the industry. Examine any job descriptions in your field. Then, go over your resume's experience and skills section to make sure you have included all of the relevant keywords.
3.4 Formatting should be updated too
If you apply for a position as a designer or a similar, your resume needs to be visually appealing. However, design and formatting are still important no matter the position you apply for. The use of a standard typeface and plenty of white space is vital for readability.
While a resume template can be very useful, you can also customize it. That way, it does not appear precisely like the other resumes that the human resources department reviews. You might want to make the following formatting changes:
Replace paragraphs with bullet points, or double-check that bullet points are concise if you already have them. Consider cutting the copy to just two lines if it extends to three lines.
Replace all written numbers with numerals. This will not only provide you with more space, but it will also be more visually appealing. Also, rather than writing "percent," use the percentage symbol (%).
Maintain a constant look. If one job title is bolded, then all job titles should be bolded as well. Make sure that all of your little formatting decisions are consistent from beginning to end.
Make sure there is enough white space. In order to fit everything on your resume, you may have sacrificed white space by shortening line spacing, cutting margins, or reducing the font size. Print it out and double-check that these changes have not made your resume difficult to read and scan.
3.5 Phrases that are no longer in use should be removed
If you put "references available upon request" on your resume, it indicates that you are an older job applicant. Remove that statement, as well as any references, from your resume.
3.6 Name the PDF file correctly
Your filename should not be "resume" because you may only have one document with that name on your computer. However, recruiters and hiring managers may have hundreds.
Include your initials and last names, as well as the phrase "resume" instead. And, unless it is not an option, sending resumes as a PDF is often a good idea. That way, all of your meticulous formatting will be kept.
3.7 If needed, update your contact information
While you do it, double-check that your resume's contact information is up to date. Also, confirm that you are communicating with a professional email account. (Consider using a separate email address for your job search.)
3.8 Examine the first half of your curriculum vitae
A resume is a short document that summarizes your qualifications (often, just a single page in length). That means each bullet point and word should serve a specific purpose in promoting your candidacy. Even yet, it is human nature for individuals to focus on the beginning of a text rather than the end.
To that end, make sure your resume's top section highlights your greatest, most relevant experience. In some circumstances, this may include rearranging parts. After a few jobs, for example, your education should probably be near the bottom of the page, not at the top. You may wish to switch from a chronological to a functional resume if your most recent position does not highlight your most notable talents and accomplishments.
Finally, if your resume begins with a summary, biography, headline, or objective, make sure the language sounds current, is free of uninteresting or overused terms, and is a good match for your industry and the position you want.
3.9 Check your work for errors
The passage of time might make it easier to notice typos, grammatical faults, and other minor problems. Proofread your résumé one more time. This is especially useful if you have recently made a lot of changes. Try reading it aloud and going through it with a proofreader. Alternatively, have a friend or family member look over your CV.
4. What is the best way to write a CV for your current job?
If you apply for a new position or a promotion at your present employer, you may be requested to provide a copy of your résumé. Take your previous job-hunting résumé and utilize it as a starting point. Your goal should be to present yourself to your current employer in the same professional manner that you would if you were seeking a new job outside of your firm.
4.1 Describe and update your current job in your resume
Make sure to make your current job stand out, regardless of the format you choose. Add your position and a brief description of your responsibilities. After that, write a precise explanation highlighting your accomplishments in the organization.
To demonstrate your contributions, use both qualitative and quantitative metrics. "I improved my personal sales income by 10% in the past year," for instance.
4.2 Make a self-promotional connection
Create a one-page attachment for your CV that highlights your professional aspirations if you are looking for a new position at your organization. Make the attachment look like a cover letter, and address it to the person who will be reading it by name.
Explain why you are applying for the job and what you think your best qualifications are. Consult your human resources department for a job description of the new post so you may cite particular responsibilities in your letter.
4.3 Be careful and prudent
When drafting a resume for your present company, one thing you do not want to do is copy the one you filed years ago when you were merely a possible employer. Bring something new to the table in this job application to show your clear progression as an employee — one who has been well-trained to excel in a new position and continue to contribute value to the firm. Your cover letter has to follow the same idea.
Do not just modify your job title and think you have done enough. Consider the knowledge you have gathered during your time at the company and use it to craft a CV and cover letter that will impress, land you a job interview, and help you land that internal promotion.
5. What can we conclude?
Even if you are already employed by a reputable organization, it is critical to add info and update your current job in order to obtain the desired position. Make sure you consider all of the aforementioned reasons for remaining active on job boards. Regular updates only take a few minutes, like to update your current job. Also, you can obtain a lot of job offers or a promotion every day.
Whether you are looking for work or not, do not forget to polish your resume. This way, you can keep in touch with a variety of firms and boost your chances of being called in for interviews. Prepare to apply for a variety of jobs in order to land the desired position at a reputable company.
6. Woud you like to receive more information about how to update your current job?
Keeping your information up to date is key when you go out in the field to try and explore new options. To update your current job in your resume is a very responsible thing to do. Whether you are switching jobs or applying to your first position in your field of expertise, The Talent Point can guide you and give you pointers and tips to create an outstanding resume. This way, we help you stay prepared for any new opportunities.
Would you like to learn more? You can reach us at the following email address: contact@thetalentpoint.com. Our agents will be ready to assist you and answer all of your inquiries.