Freelancing grew more popular than ever since 2021, with record numbers of professionals preferring to become a freelancer in Dubai. This comes at no surprise given the effects of the COVID-19 pandemic on remote work. According to Forbes, 47% of hiring managers have become more likely to hire independent workers. If you are looking for a change of career or a change of lifestyle, freelancing is a great option.
In this article, we will discuss in detail the best ways to become a freelancer in Dubai and the benefits of this practice. Rather than jumping into a new industry or employment role, freelancing allows you to put your skills to new uses. Moreover, it gives you more freedom and flexibility to work and opens up a slew of opportunities.
1. Current job situation for a freelancer in Dubai
2. What activities does the freelance work permit cover?
3. What makes the UAE a great location for freelancers?
4. The government's way to encourage freelancing
5. How can you set up your freelance business in Dubai?
6. How can we help you begin your freelance career in the Emirates?
1. Current job situation for a freelancer in Dubai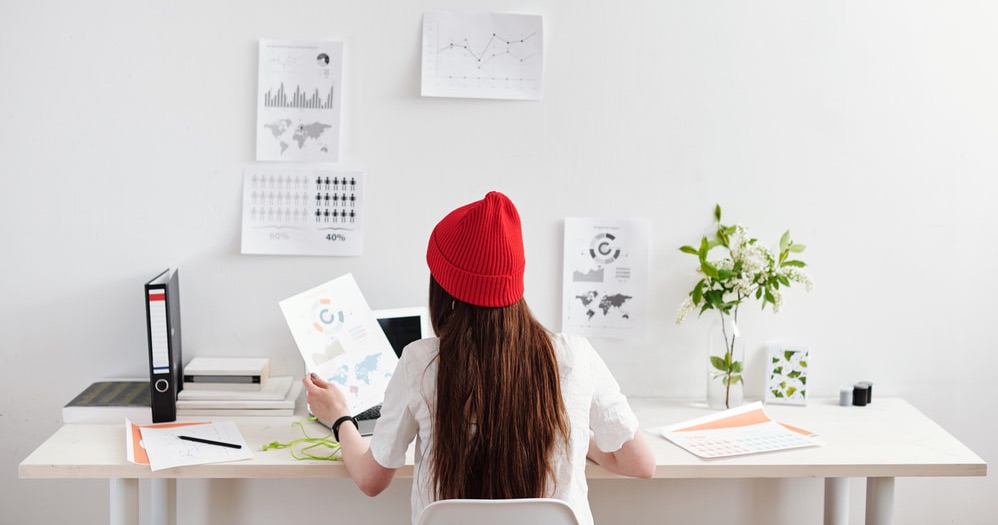 Being a freelancer in Dubai has become a dream for many experts from all over the world. The UAE is one of the most popular places to work and live. This means many people wish to relocate here in order to enjoy a better quality of life.
Dubai has been a magnet for skilled professionals who have ushered in a freelance revolution in recent years. A freelancer in Dubai can connect with clients through its thriving online economy, and everyone can benefit from it.
According to statistics, Dubai is home to 65% of the UAE's freelancers. Abu Dhabi is home to 16% of UAE freelancers, while Sharjah is home to 13%. In keeping with the worldwide trend, freelancing in Dubai is a growing industry.
1.1 How has the pandemic affected freelancers?
Our adoption of remote and flexible working was increased by the pandemic. Permits for a freelancer in Dubai have been available since 2018. However, during the outbreak in 2020, new possibilities for becoming a freelancer in this emirate arised.
The UAE has strived to provide the most clarity and regulation in the Middle East region around freelancers. Furthermore, this has resulted in an appealing location for foreign freelancers with a time zone handy to Europe, Africa, and Asia, as well as no personal taxes.
Many people have used the pandemic as an opportunity to re-evaluate their priorities and find greater balance. The UAE is a place to acquire a stronger balance towards well-being. This has made freelancing in the UAE a great option. This is due to the diversity of activities offered as well as spaces to ponder. Given these considerations, it is no surprise that Dubai is already ranked seventh in a recent assessment of the "top cities in the world for freelancers."
2. What activities does the freelance work permit cover?
There are now several online platforms where businesses recruit for freelancing in the UAE. Thus, making it relatively easy to find freelance skills and opportunities in the UAE. Talent for freelance jobs ranges from youthful creatives to seasoned senior executives. There will almost certainly be someone available to meet a company's needs.
However, in which fields may people receive a freelance work permit? Initially, permits for a freelancer in Dubai were only available in three industries: media, technology, and education. However, Abu Dhabi developed the freelance license in November 2020. The license covers 48 activities ranging from project design and management to legal consulting.
This benefits the UAE economy by allowing a wide spectrum of freelancers to work without incurring large administrative costs. Also, it allows enterprises to compete on price.
3. What makes the UAE a great location for freelancers?
Dubai is an ideal location for freelancers. Freelancers and firms or individuals wishing to hire a freelancer in Dubai can connect through a variety of groups, programs, and web portals. Let us look at why people opt for going freelancing in Dubai and the United Arab Emirates.
A technology business based in the United Kingdom undertook a survey to determine the finest countries in the world to work as a freelancer. The United Arab Emirates holds a great position on the list. The UAE is in 4th place in the list of best countries to work as a freelancer. This survey analyzed 57 countries throughout the globe on eight distinct parameters, including:
Cost of living
Income tax
Access to credit
Average internet speed
Transportation networks
Free Wi-Fi availability
Cost of a coffee
Ease of starting a business
According to this report, the top 5 countries in the world to work as a freelancer are as follows:
Hong Kong
USA
South Korea
UAE
United Kingdom
The Emirates is home to a large number of global corporations as well as small businesses. It is a plethora of company and industry diversity. Additionally, a freelancer in Dubai has plenty of options available to them. This includes a variety of ways and approval streams, all available through the government, public, and private sectors.
Let us review the main benefits of freelancing in Dubai:
3.1 Working as a freelancer in Dubai can make you earn good money
To begin, you must pay your bills, such as rent, food, and transportation. Dubai is not cheap, and you should always have some cash on hand when there. Moreover, being able to buy everything you want is the ideal approach to acquiring it. As a result, freelancing jobs in Dubai are ideal for bringing in that additional cash each month.
3.2 It allows you to maintain a healthy work-life balance
In Dubai, you can enjoy a high quality of life. Furthermore, working as a freelancer, you will have flexibility and a good balance between your personal and professional lives. This is one of the main freelance benefits in the UAE.
Here is where a healthy work-life balance begins. For instance, it allows you to work on your own schedule and empowers you to do the things you enjoy while still fitting them into your daily routine. In comparison to being hired in a 9 to 5 schedule, you will feel more at ease doing the job and perform better.
You will not have to work extra, and you will be able to select when and where you want to work. Finally, this provides comfort and flexibility.
3.3 It is ideal for gaining freedom
It is ideal for a wide range of demographics, including women who view freelancing income as an additional source of income and financial capability. Consequently, for men, it is an increase in revenue sources, which means more money to spend and save. Finally, ex-pats should make use of their free time and invest in their new home. Freelance employment is available to anyone of any age who is legally permitted to work.
3.4 Demand for freelancers in the UAE is increasing
Throughout the pandemic, the demand for freelancers has risen. Consequently, this trend is expected to continue until 2022. In the last year, the increase has been 61% in new clients joining our freelancing platform, with 14% of new freelance bookings.
Also, as organizations seek more flexible employees, this trend is only expected to accelerate in the coming months. In conclusion, that means that in the UAE, there is enough employment for talented and hardworking people.
3.5 It is often more gratifying
It is common to hear complaints of employee disengagement and discontent. However, when freelancing in Dubai, you have a good chance of avoiding these issues. Freelancers are happier, more optimistic. Also, they have a better sense of purpose than those in permanent jobs according to studies. This happens especially in Dubai due to its good economy and lifestyle.
3.6 Enjoy more protection
People used to be concerned about losing security by becoming self-employed. However, since the pandemic's forced furloughs and job losses, freelancing has shown to be more secure than permanent employment. It may take some time to build up your customer list, but once you are up and running, you will have a diversified income stream with no risk of redundancy.
3.7 The initial outlay
To start freelancing in Dubai, the initial investment is not necessarily big. You do not need an office because you can work from the comfort of your own home. Moreover, this helps you save money. Media City Dubai, Dubai Knowledge Park, Dubai Internet City, and Dubai Design District are just a few of the free economic zones (FEZs) that provide freelance permit visas.
3.8 The setup process is simple
The process of forming a Limited Liability Company (LLC) is substantially simpler than that of forming a full-fledged corporation. There is no need for a distinct business name. Moreover, when you work as a freelancer, your name serves as the company name and brand.
3.9 No more bureaucracy
The government of Dubai is enthusiastic about supporting the freelancing community and gives excellent assistance, which encourages other firms to use freelancers' services.
One of the most appealing aspects of being a freelancer is that, unlike most firms, freelancers are not subjected to periodic audits. This is a paramount factor and one of the freelance benefits in the UAE.
However, unlike other firms, freelancers are not required to produce full-fledged, organized financial reports regularly.
4. The government's way to encourage freelancing
According to the ADDED, freelance licenses are available in the UAE for non-residents, citizens, and also residents. Furthermore, the change intends to increase job prospects in the UAE and diversify the capital's economic sector.
The new license laws have made it possible to start freelancing in Dubai and Abu Dhabi in 48 business activities. In the past, those licenses were only an option for UAE citizens.
The freelancer license allows firms to draw into the local market's knowledge and skills while also allowing employees to work remotely from approved areas.
For applicants, these visas are available, as well as for their families. This is one of the biggest benefits of freelancing in the UAE. Also, they do not have the requirement to rent space for an office.
Applicants must 'prove their relevant skillset' and whether the freelance activity is related to their current job role to be considered. However, before applying for the license, you must obtain permission from your employer.
You can work from home independently if you have a freelancing license. it is a legal document that authorizes you to work lawfully as a freelancer, independent contractor, or sole practitioner.
5. How can you set up your freelance business in Dubai?
After taking a look at these compelling reasons, here is information about the process to set up your freelance business.
5.1 For non-residents
If you are a non-resident who wishes to work as a freelancer in the UAE, you must first obtain a proper visa and authorization. In the UAE, a freelance permit allows a person to work as an independent contractor or single practitioner.
Of course, this requires the acquisition of a resident permit. Selected free zones offer a freelance permit package that allows a freelancer to set up shop in the free zone by renting office space or using a Flexi-desk surrounded by other businesses looking for a certain freelancer's skills.
In most situations, the phrase "free zone" refers to geographically defined areas in the UAE that allow 100 percent foreign ownership and are dedicated to a specific industry.
5.2 Things to consider when freelancing in Dubai
Freelance benefits in Dubai and the work demand have grown to the point where it is believed that 65% of freelancers call the city home. In consequence, the freelance industry is always expanding and now is the moment to capitalize on this trend.
6. How can we help you begin your freelance career in the Emirates?
Freelancing provides peace of mind, freedom, and the ability to expand your knowledge and expertise. Moreover, Dubai, as an economic hub with several prospects for freelancers, may be the finest destination for you.
Finally, anyone with the correct portfolio and professional path can find many job opportunities. Also, today, Dubai is a hotbed for the establishment of freelance jobs and the recruitment of freelancers. The Emirates will develop even more with better ideas and greater possibilities.
Would you like to receive more information about our platform? Send us an email to: contact@connectfreelance.ae. One of our specialists will be ready to gladly answer all your questions.