Dubai's job market has progressed significantly over the years. It is now one of the top locations for job seekers worldwide. In this region, work opportunities abound in a variety of fields. This includes architecture, engineering, information technology, healthcare, oil and gas, sales and marketing, insurance, and many others. To qualify for jobs in Dubai you need to find the correct channel and follow the necessary processes.
In this article, we are going to talk about the steps to increase your possibilities to obtain a job in Dubai. These are:
1. Pay attention to critical requirements
2. Identify potential career paths
3. Choose which companies to target
4. Create a profile
5. Contact employers
6. Know how to handle interviews
7. How can we help you land a job in Dubai?
1. Pay attention to critical requirements
Here are some of the most important requirements that have to be fulfilled:
A valid passport.
You have to be at least 18 years old and not more than 60.
You must be medically fit to enter the nation
Governments organize for HIV, TB, hepatitis, and other infectious illness screening. You will not be allowed to enter or work in Dubai if you have an infection. Also, you will need to get authentication for your degrees and certificates. This can be done from the UAE Ministry of Foreign Affairs as well as your native country. As a result, be ready to finish all of the paperwork and legalities.
Inquire about all of the restrictions and adhere to them strictly. Your country will determine the type of visa you will need to visit Dubai. Also, the reason for your travel and the length of your stay will follow the same process. Recognize the legal ramifications and tailor your job search accordingly.
2. Identify potential career paths
Dubai is the Middle East's most effective business hub, with numerous remarkable and successful businesses. Of course, Dubai is stronger in some areas than others. If you are an architect, engineer, or salesperson, you may be among the most demanded professionals in the region. On the other hand, jobs in Dubai may be fewer if you work in high fashion, music, or scientific research.
Review the breadth of opportunities offered on internet boards for a detailed assessment of the best job in Dubai in your field and sector. You may also seek a list of top corporations in each category on the internet. You can browse job portals in Dubai, such as The Talent Point, or news articles about them to discover what kind of work they conduct once you have chosen a few organizations that fall into your target sector.
3. Choose which companies to target
Dubai's commercial ecosystem covers thousands of enterprises with radically varying demands, preferences, and corporate cultures. Many seekers of the best job in Dubai struggle in their hunt because they are unsure of which companies to approach. Worse, they may find up working for the wrong company and regret it.
3.1 Multinationals
For ex-pats, multinational corporations are the most common place to get jobs in Dubai.
The reasons for this are clear. When you work for a global brand it is natural for your CV to stand out. Multinationals often bring an international working culture, attractive pay packages, and benefits, challenging work, training, and opportunities to relocate to other parts of the world within the organization.
3.2 Large local businesses
Large-scale local businesses are the lifeblood of Dubai's economy, and they employ the vast majority of the city's residents. These companies, like multinationals, offer a pretty predictable career path. They are perfect for those who want to concentrate on a certain position inside a structured setting. They do, however, have a more regional feel and culture. Because of these firms' well-established names, competition for jobs in Dubai can be fierce.
3.3 SMEs in the area
Small to medium-sized businesses (SMEs) are more likely to not be in business for too long. Also, they tend to have the founder or founding partners as owners and managers. Smaller businesses are less likely to provide formal training and are more likely to be unorganized and unpredictable. SMEs get a significant influence from the personality and culture of the owner or creator. This could work for some people, but not for everybody.
4. Create a profile
After you have selected the industries, firms, and places you want to work in, you will need to create an appealing profile for jobs in the UAE.
4.1 Creating a winning curriculum vitae
Many people apply for jobs in Dubai with poorly written resumes. CVs are commonly thought to only need to describe where you worked and what you did. If this sounds like your CV, your search for jobs may be futile.
To be successful, keep the following in mind: If you are serious about finding jobs in Dubai, you have to devote significant effort to creating an excellent CV.
4.2 Adapting your CV to the needs of Dubai
There are specific local standards to follow while writing a resume. In addition, to globally recognized guidelines for crafting a good and effective CV. Moreover, these may be different from what you see in your home country. However, they are the norm in Dubai, and you must adhere to them.
Nationality: Your passport nationality must be under your personal information on your CV. Mention both of your nationalities if you have more than one.
Photo: In Dubai, most employers prefer to see your photo on your CV. This is less typical in multinationals and for more senior positions. It is, nevertheless, essential for customer-facing jobs in the UAE. Make sure you have the proper attire and give a well-groomed aspect. Also, avoid taking selfies. Female applicants should avoid photos that are too revealing or suggestive.
4.3 Requirements for the profile
Work experience: Working for a well-known and established company in your home market may improve your chances of landing a job in your home nation. However, unless the company is well-known in Dubai, your home experience may not lead to many opportunities. To solve this, provide a brief description of the company in your CV to communicate its importance and value.

Education: Your native university may be the most prestigious in your home nation, yet it may be unknown in Dubai. If you are very proud of your university, include a description that expresses this.
Qualifications: Any certifications you have received should be highlighted in your CV, especially those from international organizations. They are more likely to get recognition in Dubai than local certifications from your own country. If you have any Dubai government qualifications or licenses, you should indicate them.
Driver's license: It is a requirement for several sales positions that demand frequent travel inside Dubai or to neighboring cities. If you are already looking for jobs in Dubai, you should specify under which kind of visa. That is, on a visit visa, an employment visa, or a dependent visa.
Availability: Many firms prefer applicants who are immediately accessible and do not need to notify their present employers. Also, those that do not have to go through the visa change process. It is best to say if you are not working and are available to start right away.
Attachments: While it is usual practice in certain countries to send a large number of attachments with a CV. For example, a passport copy, a degree certificate, references, among others. However, this is not the case in Dubai and may turn employers away. Send your CV without any attachments, and only provide extra documents if asked.
4.4 Licenses and certifications
Certificates: Employers in Dubai appreciate certifications. A certificate from an internationally recognized organization will considerably improve your chances of landing the best job in Dubai in most sectors.
Licenses: A local Dubai license is required for specific occupations. A 'RERA license,' for example, is beneficial to real estate brokers (issued by Real Estate Regulatory Agency). Furthermore, to work in Dubai, doctors and nurses must first get a 'DHA license' (granted by the Dubai Health Authority).
Some licenses are available after completing a short course. However, others may require months of follow-up with government agencies. The more difficult they are to obtain, the fewer individuals who have them. That means you will stand out more when getting jobs in Dubai if you have them. On the other hand, an employer may only want a copy of the appropriate certificate or license before hiring you.
5. Contact employers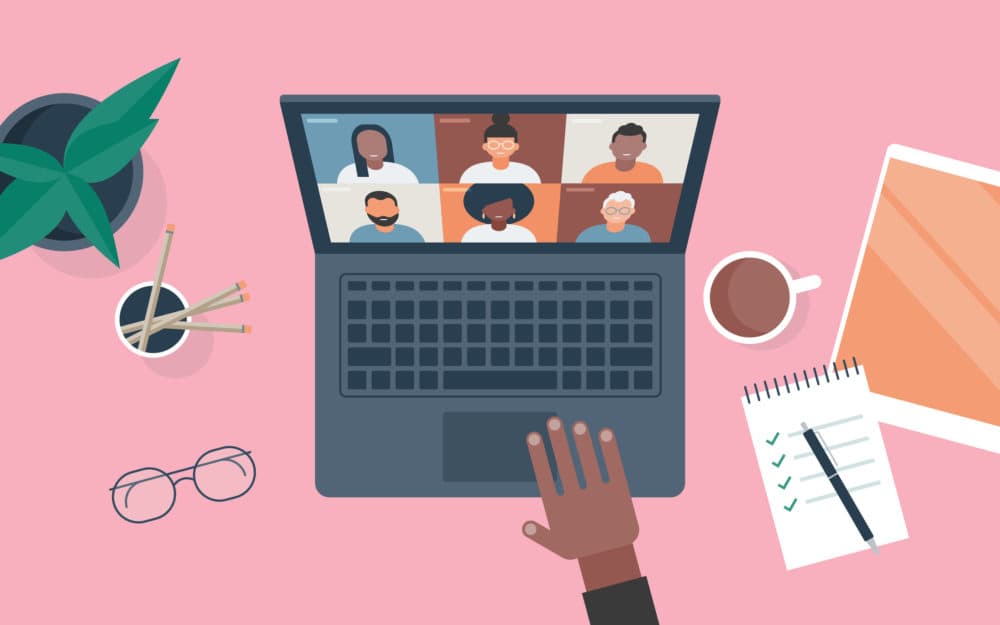 You could have a perfect profile and a fantastic CV. However, if the appropriate people in the right firms do not see it, you will not get invited to interviews. In this area, we will teach you about the numerous ways you can reach companies in Dubai. That is to improve your chances of finding the best job in Dubai.
5.1 Jobsites
Many important employers and recruiting firms utilize online UAE jobs sites to publicize their job opportunities and reach suitable individuals.
An employment site will have an online registration process that will ask for your full professional profile. It takes about 5-10 minutes to complete your online profile. However, it is well worth the time because you will be able to apply for several jobs in the UAE at different companies. Also, you will stay up to speed on the current openings.
5.1.1 Paid vs. free membership
While it is possible to utilize job portals in Dubai for free, they do occasionally charge for additional services. The most prevalent is 'premium' membership, which often provides you with increased visibility and exposure to employers. Also, they give more information on the application process to help you hone your search approach for UAE jobs.
For example, you may check how many other people are applying for the same jobs in the UAE as you and how their profiles compare to yours. These are methods that can help you improve your chances of landing jobs in Dubai and its competitive market. The premium service, on the other hand, is never a guarantee that any jobs will be handed to you on a silver platter.
5.2 Recruiting companies
In Dubai, there are hundreds of recruiting companies, and employers rely on them heavily to find qualified applicants. Look for agencies that handle recruitment in your field and let them know who you are.
5.2.1 How to work with agencies?
It is important to remember that the Dubai jobs recruiters have to fill specific vacancies for their firms. They receive hundreds of CVs every day on average and do not charge candidates for their services. You will hear from the recruiter and may even receive invitations to meet with them if your profile matches a position they are attempting to fill for their client. Otherwise, you will almost certainly not receive a response. Furthermore, do not expect Dubai recruiters to meet with you or spend time giving you career advice.
Keep in mind that a recruitment agency usually employs several different recruitment consultants. Furthermore, each consultant may specialize in a specific area or industry of Dubai jobs. It is worth finding out who handles your job type at the agency and interacting with them.
5.3 Websites for companies with job openings
Many organizations post openings for Dubai jobs on their corporate website's career section and accept applications online. Moreover, if you are interested in working for a specific company, you might be able to look them up online and apply straight through their website or via email.
This approach has some drawbacks. To begin with, when compared to job portals in Dubai, certain career sites are notoriously difficult and frustrating to navigate. Second, registration on each site takes time, and you will have to re-enter much of the same information several times. If you decide to apply to many companies directly on their websites, keep an Excel file with your standard information on hand so you can copy-paste it each time you register on a new site.
5.4 Networking
Networking with people you know who are already working in Dubai, particularly those in high positions, can help you get a leg up on the competition. These are some common alternatives.
Family and friends: Make contact with any friends or relatives who live in Dubai. Inquire if they know of any openings in your field for UAE jobs. Some positions are filled through these kinds of personal referrals before they are made public or advertised. However, there is a greater probability that your CV will be evaluated if it is sent to HR through an existing employee at the company.
Exhibitions: Dubai is by far the largest exhibition and trade show center in the Middle East and one of the largest of the world. The majority of trade events and exhibitions are free to visit. On the Dubai World Trade Centre's website, you can find a complete list of all future events. If you can attend any of the events in your field, make sure you dress professionally, bring printed copies of your CV, and strike up a conversation with companies in your field.
6. Know how to handle interviews
In the interview, as in the rest of the world, you will most likely be evaluated to see if your talents and personality are a good fit for Dubai jobs. If you are relocating for the first time, there are several additional things that employers may be interested in, and they may ask about them.
Chances of staying in Dubai: While most people who relocate to Dubai find it to be a fantastic place to live for several years, not everyone succeeds. Some people become homesick, miss their family and friends, or struggle to adjust to their new surroundings. Furthermore, employers want to know that you want to live and work in Dubai and that you have some prior experience living away from home or in a different culture so that you are prepared for a new setting and able to adapt.
Genuine interest in the company: Some people who move to Dubai apply to many organizations indiscriminately in the hopes of landing any job they can. They assume that once they settle here, they will be able to look about and find something better. However, employers are skeptical of this and want to know that you actually want to work for them and can commit to sticking with them rather than utilizing them as a stepping stone to better opportunities.
7. How can we help you land a job in Dubai?
In order to land a job, it is helpful that you have an ally during this search. Our talent platform will assist you to find the perfect oppportunity based on your talents and qualifications. It makes no difference if you lack experience; you can still apply for the numerous job openings that we have listed. Let us help you get a job in Dubai!
Would you like to know more about us? You can reach us by sending us an email at the following address: [email protected]. We have specialists ready to answer all of your questions.