You have completed all of the preliminary steps of the shortlisting process, including CV screening and group discussion. The most crucial part of your final selection process is now upon you: The personal interview. You cannot afford to take any chances because everything hinges on your particular performance. For this reason, how you respond to your interview questions will determine the opportunities you obtain in the course of your career.
In this article, we have compiled a list of frequent fresher job interview questions and answers to assist you in preparing for and acing your job interview.
1. What to expect when attending a job interview?
2. How to respond to some of the most frequenly asked questions?
3. Interview questions: Which types of interviews are there?
4. Need help with your job interviews? We can help you succeed in all of them!
1. What to expect when attending a job interview?
If you are still in college or have recently graduated, knowing the most popular interview questions (and answers) for freshers will help you secure a job. The way you respond to these basic interview questions, regardless of your school background or specialty, might have a big impact on your chances of getting employed. Knowing how to respond these questions is an important skill that may be learned via research and practice.
2. How to respond to some of the most frequenly asked questions?
These are some of the most frequent interview questions. We will explain why companies ask them and provide you with some suggestion responses.
2.1 "Tell us a little bit about yourself"
This question aims to determine how confident you are and how you carry yourself. Telling the manager about your schooling and family background is the best approach to respond to this typical interview question. However, this should not appear to be a recount of your life's events. You should swiftly focus on presenting a few of your skills. This is in order to establish a foundation for additional discussion regarding your fit for the job vacancy.
Extra advice:
Do not repeat what your CV already says
Concentrate on talking about your accomplishments and learning
Keep it short
2.2 "What are your key assets?"
One of the most popular and common interview questions, as it holds great importance. The employer evaluates your strengths for the job, attempting to comprehend the obstacles you may experience in your new position. As a result, avoid mentioning any of your talents or faults. It is a good idea to talk about your job-related strengths. If you are confident in answering any topic connected to electrical products, systems, and components, one such interview answer sample for an electrical engineer job interview would be to talk about your competence in evaluating electrical products, systems, and components. Finally, mentioning that you are a quick learner adds value to your abilities.
2.3 "What are your weak points?"
When you have to communicate your deficiencies with your hiring manager, it becomes crucial. However, claiming that you have no flaws is never a good idea because it makes you appear arrogant. Then, choose a weakness that does not affect your current job. For example, if you are terrified of being alone, this may be a flaw.
Extra advice:
Never boast about capabilities and abilities that you cannot back up
Always give specific instances of your strengths and flaws
2.4 "What are your interests outside of work?"
You might expect some basic interview questions, such as what are your hobbies, in your fresher interview questions. If you are wondering why the employer wants to know about your hobbies, it is a crucial interview question to consider. The interviewer is attempting to determine your personality, energy level, and fit for the company's culture. If you are applying for a client-meeting position, offer anything that highlights your talents, like traveling and meeting people. Even mentioning general interests like sports or reading demonstrates your activeness.
Extra advice:
Share a mix of personal and professional interests to demonstrate you are a balanced person in life.
Avoid mentioning activities that can offer a negative impression, such as gambling.
2.5 "What do you know about our company?"
It is one of the most important and common interview questions that managers ask at the beginning of the conversation. Its point is to understand how much you are aware of the organization where you wish to work. Therefore, a great way to excel at this interview question is to get a background on the company. Stay up to date on the organization's current projects, become well-versed in its business, and thoroughly examine the job description.
2.6 "Why should we hire you?"
The employer wants to examine your ability to pitch your talents and persuasion power with this. It is one of the many common interview questions you will encounter. Furthermore, this interview question is an opportunity to demonstrate your interest in the position to the interviewer. The ideal way to respond to this question is to discuss your talents and strengths relevant to the position. You might also include further examples of how you handled a few projects or tasks in college, demonstrating your abilities.
Extra advice:
Highlight relevant talents and skills for the job description, but keep it brief
If the interviewer wants to know more about specific cases to substantiate your points, wait and elaborate
2.7 "What makes you desire to work for this firm?"
On standard interviews, freshers receive questions of this kind to assess what they desire. Also, to know how much they know about the firm they are interviewing for. As a result, learning about the company's history, values, operations, services, and other vital data is always a good idea.
Link your professional ambitions to the firm's ideals. Explain how working with the organization will help you improve your skills and knowledge.
2.8 "Where do you envision yourself in five years?"
Answering this interview question as a first job interview can be tough at times. Of course, we are more concerned about our first year on the job at this point. Preparing for the next five years can be intimidating for many new employees. Do not worry, we will show you how to answer this topic in a fresher interview. This question aims to confirm two items in particular. First, your willingness to stay with the organization longer, and second, how well-planned your professional ambitions are.
Extra advice:
Never create the idea that you want this job only to gather experience before moving on to something bigger
To demonstrate your interest in the organization, keep your answer linked with the present employment role
2.9 "What are your salary expectations?"
As a recent graduate, discussing your first salary is both exhilarating and difficult. The easiest method to prepare for a typical interview question is to conduct preliminary research. As a result, you can confidently choose a realistic range.
Extra advice:
Never ask for a pay package that is either too low or too exorbitant. This could lose you the job on both ends. It is an easy mistake to make in common interview questions
If you still have no clue what a suitable wage for the job role is, simply respond that you will accept the package based on industry standards. This leaves a lot of room for bargaining when it comes to the final offer letter
2.10 "Would you like to ask us any questions?"
The majority of job interviews end with this basic interview question. This is where the interviewer gives you the opportunity to clarify any questions you may have. Moreover, asking questions shows that you are a focused and confident person who requires transparency in their work. Many new graduates are hesitant to ask the interviewer questions, but it is always a good idea to ask some pertinent inquiries.
3. Interview questions: Which types of interviews are there?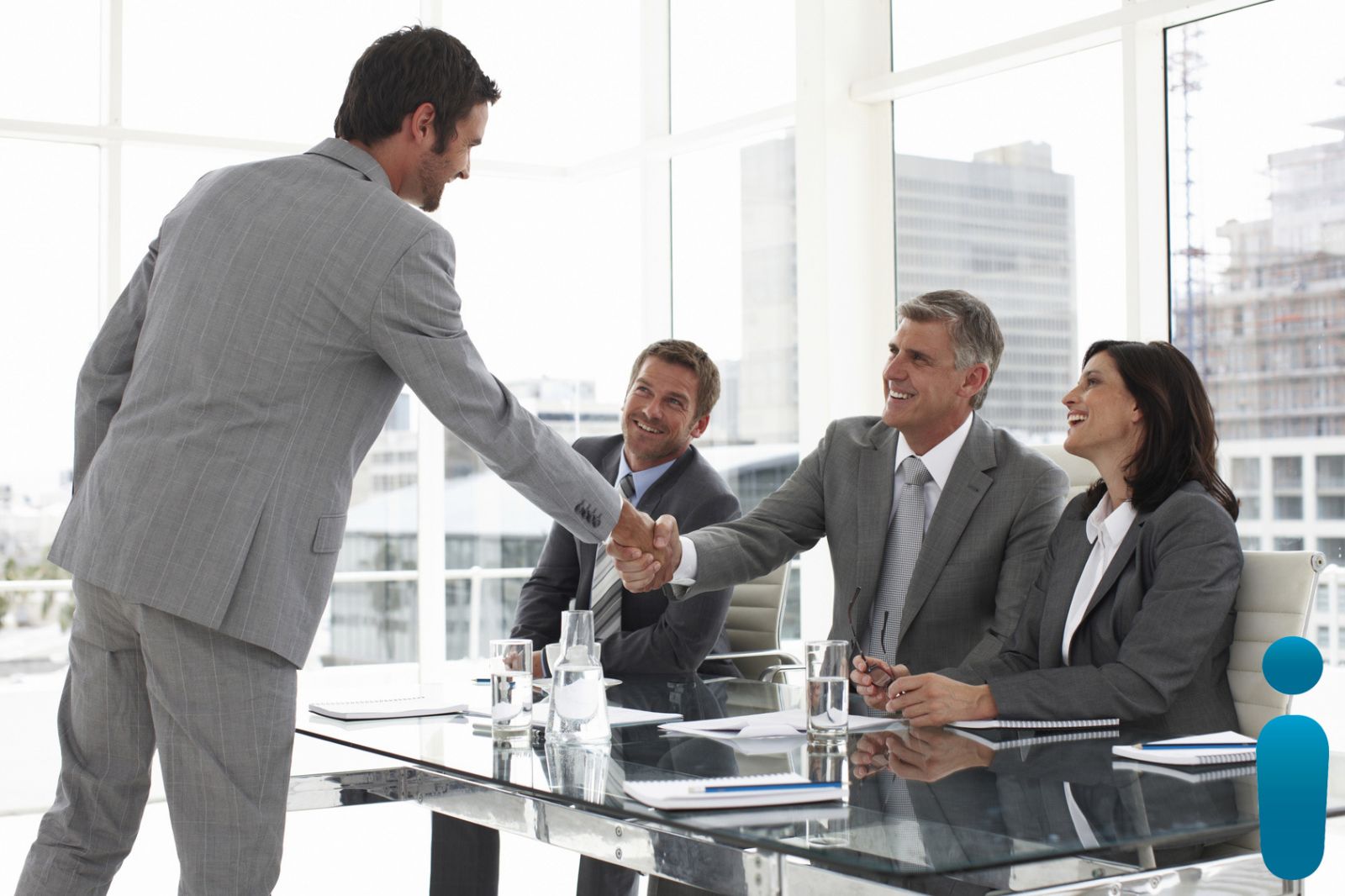 Before you go on your interview, it is important to understand the different types of job interviews. You should absolutely check ahead of time about the type of job interview you will be attending. That you can best prepare the most common job interview questions and answers. Do not be scared to inquire about the type of job interview that will be done. It will benefit both you and the interviewer. Here are 5 of the most typical sorts of job interviews in this article.
3.1 Interviewing for a job in a traditional one-on-one setting
In a standard one-on-one interview, you will be interviewed by a single company representative. Most likely the manager of the position you are looking for. Because you will be working directly with this individual if you are hired, he or she will want to get a sense of who you are and whether your skills meet the job requirements.
3.2 Interview with a panel
Different firm representatives forming a panel will conduct the interview. Managers will deliver HR interview questions, as they will be the spokespeople for every firm. Some companies conduct panel interviews in order to save time or to obtain the panel's collective judgment on an applicant. Each member of the panel may be in charge of posing questions to you that are relevant to their position.
3.3 Behavioral interviewing
In a behavioral interview, the interviewer will ask you questions that are based on real-life scenarios related to the job you are looking for. The behavioral interview's logic is that your future performance will be determined by how you performed in a similar circumstance in the past. Expect inquiries regarding what you did and how you handled the situation when you were in a situation in particular. The interviewer wants to examine how you cope with difficulties and what you do to address them in a behavioral interview.
3.4 Interview with a group
Companies, private or public, frequently conduct group interviews to swiftly pre-screen candidates for job openings and to give candidates the opportunity to learn more about the firm to see if they want to work there. A group interview will frequently begin with a brief presentation about the organization. They may then speak with each candidate individually and ask a few questions.
3.5 Telephone/Virtual interview
A virtual interview is often meant for candidates that are not nearby or for an initial prescreening call to see whether they should be invited in for a face-to-face interview. Typical or behavioral questions may be asked.
The majority of the time, you will schedule a phone interview. It is fine to gently ask the interviewer to schedule an appointment if they phone unexpectedly. Make sure your call waiting is turned off, you are in a quiet environment, and you are not eating, drinking, or chewing gum before a phone interview.
Now, you know what the five most typical forms of job interviews are. However, no matter what type of job interview you have, try your best to prepare as much as possible ahead of time so that you can give it your all and show them the best version of yourself.
4. Need help with your job interviews? We can help you succeed in all of them!
TheTalentPoint works with specialists that can be there for you. We can help you improve and manage to get opportunities for you to start working on what you have always wanted. Performing well in an interview will boost your confidence, but succeeding is the main goal. You can come to us and we will do everything in our capacities to make you excel in any interview.
Interested in the services that TheTalentPoint can provide? You can contact us at +97143316688. Also, you can contact us at our email: contact@thetalentpoint.com. One of our representatives will be ready to solve all of your doubts and they will take care of all of your questions.