It is easy to discover articles with job-seeking advice, but what about individuals who are currently employed and want to develop their careers? Many employees are now stuck doing the work of three individuals as a result of company workforce reductions. How can you focus on what matters, advance your career, while you are under so much stress at work? The Talent Point has the answer.
In this article, you will find the most important habits to keep in mind to advance your career and achieve exactly the goal you want.
What is the meaning of career advancement?
Why is it important to know how to advance in your career?
Advantages of career advancement
20 ideas to advance your career
Looking for more tips to advance your career?
1. What is the meaning of career advancement?
Although each person's professional path is unique, the prospect of progress is an important motivator and retention tool. Opportunities can take many forms. They range from a job promotion to specialized training for a specific position to a single task with greater responsibilities.
2. Why is it important to know how to advance in your career?
When working in long-term employment, you may eventually get stuck in a job with little room for advancement, leading to discontent.
Setting your sights on a leadership position will encourage you to find new areas of fulfillment and develop your career, whereas stagnancy in the job can cause irritation and monotony.
3.Advantages of career advancement
There are numerous advantages to advancing your career. Obviously, when you know how to advance your career, you may expect to make more money.
Career progress, on the other hand, has benefits that transcend beyond money. New possibilities can advance your career and provide you with the thrill of taking on positive new tasks. The following are some examples:
The opportunity to travel to public speaking engagements
Becoming a published author is a dream come true for many people
Being a part of cutting-edge research
Skills and expertise are being fine-tuned
Some people may take a chance on career advancement to pursue new professional interests or to avoid boredom and mediocrity in their existing position
4. 20 ideas to advance your career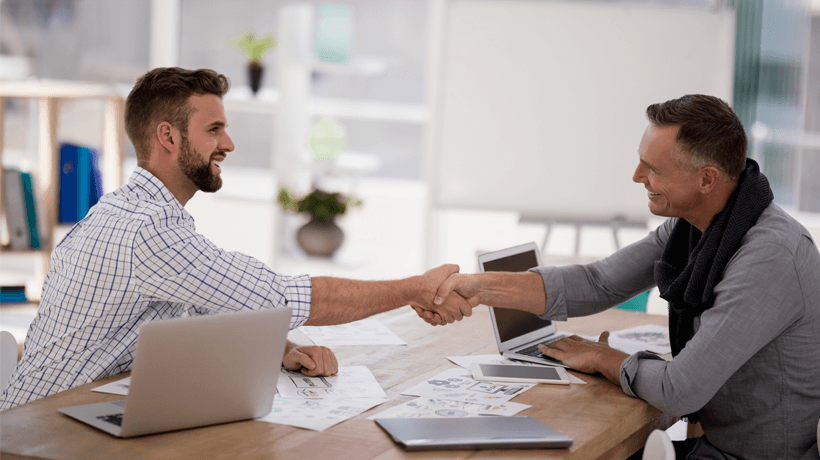 Developing a professional plan or strategy needs concentration, energy, and time. Climb the career ladder by following these steps.
4.1 Define success for yourself
The definition of professional success can be ambiguous. The important thing to figure out is what it means to you in particular. As you keep on moving forward, the concept will probably change. However, if you do not have some form of horizon marker, you will not know which way to travel.
Measure your advance in periods of 12 months, 5 years, and a decade. It is time to advance your career as soon as you have the opportunity.
4.2 Understand how to make and stick to a plan
Nobody happens to be successful by chance. They may happen upon breakthroughs or new approaches by chance, but all success stories have something in common: a strategy.
Make a plan for what you want to accomplish in your profession over the following year, five, and ten years. Consider what talents you will need to master to advance your career then focus on gaining them.
4.3 Make sure your social and professional circles are full of smart people
It is common knowledge that if you want to advance your career, you should compete with your superiors.
By surrounding yourself with individuals who are better than you and who are where you want to be, you will be able to see how they got to where they are in their areas. Also, you will be able to learn from them and want to push yourself to be better in your field.
4.4 Look for a mentor or mentors
A mentor can help you refine and achieve your career objectives. In addition, they can also assist you to land promotions and locate unadvertised job vacancies.
Building a relationship with a mentor inside but also out of the company is an excellent strategy. While you search through the members of your company and field, you will acquire a better insight.
4.5 Quit squandering your mornings
Even if you do not consider yourself a morning person, you can learn to be one. When a decade passes, you will remember that decision with joy. Also, it can help you improve your punctuality if it is currently a problem for your professional life.
Elaborate a list of tasks to complete the day before. Then, focus on them for at least an hour before responding to morning emails. The trouble with replying to emails first is that you are focusing on someone else's agenda rather than charting your own path for the day.
4.6 Network
From pediatricians to plumbers, a well-developed professional network can be a source of friendships, mentors, and referrals. Your network can also help you evaluate opportunities and issues objectively.
Trade associations, churches, alumni associations, friends of friends, and continuing education seminars are all wonderful places to meet people who can help you advance your career. Keep in mind that job stability comes and goes. However, a solid network of valuable relationships is paramount in any situation.
4.7 Learn a few new skills
Nobody wants to close themselves to new knowledge. To advance your career, you will almost certainly need to learn new talents along the route. Maybe your company gives training in-house, or you are able to take online lessons after work.
You will be able to build on what you can already do. Also, you will make yourself more useful to your current and prospective employers by learning new talents.
4.8 Make the most of the advantages you already have
For example, as we mentioned before, if your company provides in-house training, take advantage of such opportunities
You should go if you work for a company that permits you to shadow other employees or conducts corporate mixers. They allow you to advance your career within the company. Also, they demonstrate to senior executives in your sector that you are interested in more than simply a paycheck.
4.9 Make yourself indispensable
It is difficult to find good help, which is why companies want to keep their best personnel. You will convey that you are successful. Also, you will have a lot greater job security if you can learn to make yourself important to your firm. But what exactly does this entail?
It is not as difficult as it seems. You will stand out among your colleagues if you are dependable, adaptable to new difficulties. The same will happen if you hold yourself to a high standard in your job and performance.
4.10 Get off the fence
To advance your career you must not be afraid to express yourself and speak up when the opportunity arrives.
If an issue emerges at work and you believe you have a solution or try to discover one, inform others. Employers value problem solvers and promote them. Start with an easy task and advance your career progressively to more difficult projects.
4.11 Instead of waiting for more responsibilities, ask for them
If you want increased responsibilities to advance your career, speak to your superior about it. Your boss may have been busy with their own work that they were unaware that you were seeking new challenges.
Just make sure you are capable of handling it and that you are currently performing well in your existing responsibilities. And if your boss is not interested in giving you extra responsibilities, consider taking a different job.
4.12 Do not waste time on unimportant things
It could be a problem if your goals begin by saying that you must accomplish a certain task. When it comes to goals, this kind of wording can consign them to failure because the desire is not there.
When marking the path of your objectives, consider staying within aspects like reasonable, understandable, behavioral, measurable, and agreed or desired. The word "desire" works better than "agreed." You are considerably more likely to succeed if you pursue career goals that you truly want to achieve.
4.13 Seek out and act on feedback
Simply doing your work may not always be enough to advance your career. Employees expect that their employers will recognize their progress and reach out when the moment is perfect to promote them.
Don not be scared to seek out comments and constructive criticism on a frequent basis. It demonstrates your interest in your job and your will to get better in that field. Also, it shows that you value your manager's perspective.
4.14 Be honest with your boss
It is common that there is a line of prospects waiting to be promoted. Speak with your boss to learn more about the company's employment opportunities. Explain what your goals are and see how they can help you make them a reality.
You are placing yourself on their radar by talking to your management and letting them know your goals. If they are supportive, they will offer assistance and guidance in order to help you achieve your objectives.
4.15 Consider asking for a promotion at the right moment
Requesting a salary increase or a better position in the company has a good success rate. In some cases, it would be good to make the request during a yearly review. It is important also to be aware of the advance of others and how the company manages the growth of the staff.
4.16 Put forth the effort and promote yourself
Putting in a good effort is the key to advancing your career, it does not matter the field. This is not to say you have to be absolutely humble about your achievements.
Stay attentive to how your influence affects the company positively. Let others know that you are enthusiastic about your role and work, both within your firm and in your profession.
4.17 Do not only create, but cultivate a network
It is all too simple to make new work connections and then forget about them for the rest of your life. Focus on nurturing the bonds you have on your network instead of accumulating business cards from other people.
Follow up with someone you have not heard from in a while. Ask them if they want to contact someone who works in their field. Inquire about a new job title they may have taken on. It is possible that doing so will prompt a potential job referral.
4.18 Become a member of a professional organization
Professional groups still provide a plethora of benefits, ranging from networking to market insights and skill development.
Civic and professional organizations with expertise in certain categories of employment represent a great chance to meet new people. To advance your career, you must not forget the people you meet, because one of them may have an opportunity in your field with your abilities.
4.19 Competence is not enough to get what you want
Make sure that your superiors observe and understand when you surpass their expectations with your job. That way, recognition and rewarding will come on their own.
Employees frequently assume that their employers know best when it comes to advancing their careers and that performing a great job would immediately be recognized. Unfortunately, many employees only attract notice when they are causing an issue.
You must ask for what you want if you truly want to advance your career. Your boss is not a mind reader. Waiting silently for recognition will almost certainly result in you being passed over for a promotion.
4.20 Have patience
If you are only passing the time until you can get a better job, try to keep involved in your current employment. Make each day at work count by taking extra care with your duties. You want to keep a positive working connection with your boss while learning how to progress in your profession.
Keep your sights set on the prize and take steps every day to get closer to your ideal employment. Find anything in your personal life that will help you grow your career, whether it is taking a class or joining a Facebook networking group.
5. Looking for more tips to advance your career?
The journey to know how to advance your career can be a difficult one without the proper guidance. That is why we wish to provide you with all the assistance you may need.
Would you like to know more about our services? You can contact us by email at [email protected]. Our specialists will be more than happy to assist you and answer your questions.