A new modality that is being used in Dubai and the UAE is known as the walk-in interview. This is quite a practical strategy, both for companies and applicants. Due to this, companies are spared the trouble of reading CVs; they go straight to the interview to accept or decline. On the other hand, applicants take into account a few interview tips; well get the yes or the no. Removing the process of waiting for an appointment.
In this article, we will talk about what is related to this strategy. What is it, its characteristics, advantages, and, disadvantages. In addition, some professional interview tips will be given; to guarantee any applicant obtaining employment. Also, we will talk in detail about how companies carry out this process. Specifically, we will discuss:
What is the walk-in interview in Dubai and the UAE?
Characteristics of this process
How do companies carry out this process?
What are the advantages?
What are the disadvantages?
Interview tips for aspirants
Go to The Talent Point to find companies that do walk-in interviews
What is the walk-in interview in Dubai and the UAE?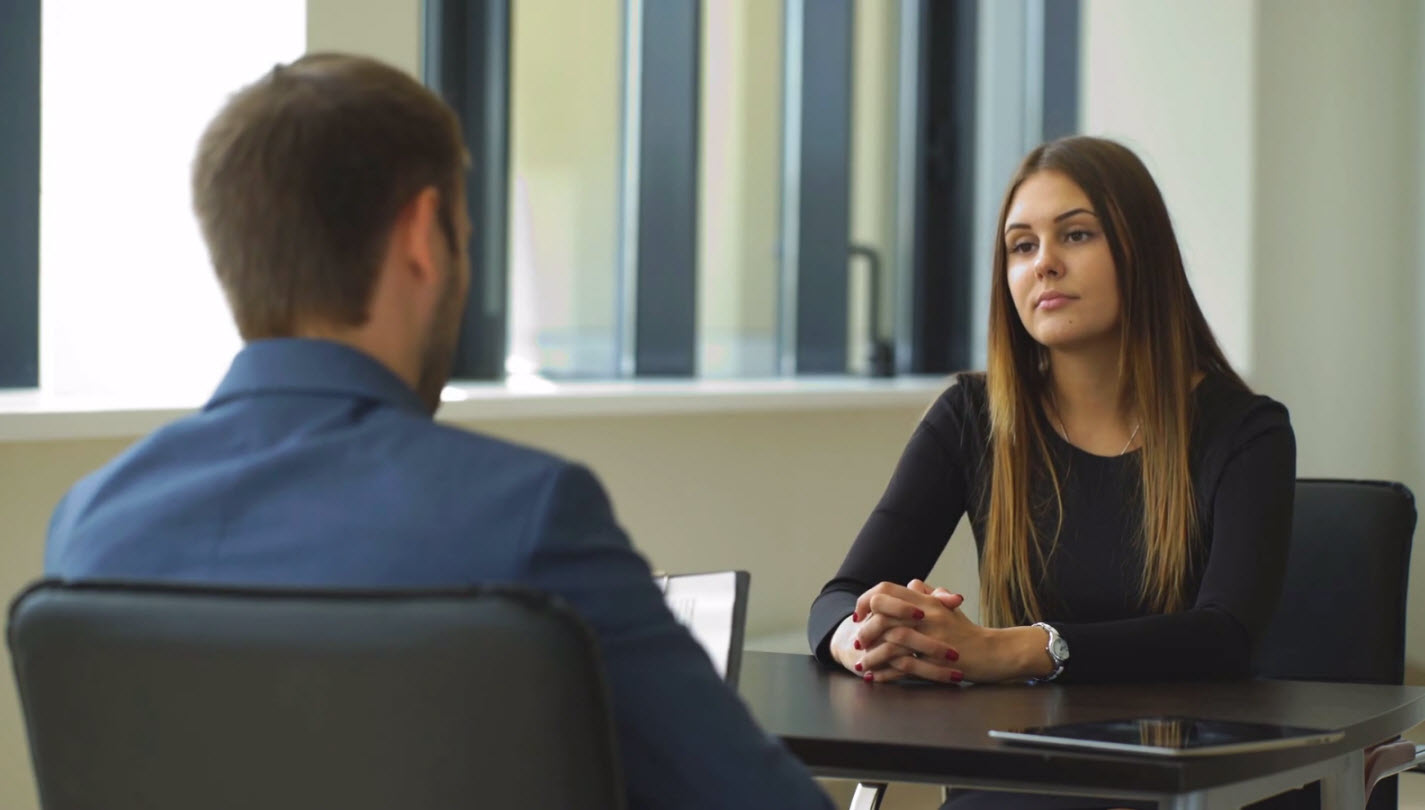 One of the longest and most tedious tasks that companies have; is to read the resumes of the applicants, and then call the applicants one by one for interviews. Generally, this can be considered a way of wasting time; because, the human resources team must read the curriculum vitaes. Then, if the person is not what they are looking for in the interview, they have to reject it.
Therefore, Dubai and the UAE devised a strategy to optimize this process. It is called a walk-in interview. It consists of people simply walking directly to the job interview. By applying this strategy, formal processes are reduced. This is because the applicant does not have to wait for the call from the company; only appears.
This has gotten very high popularity in Dubai and the UAE. Since effectively; companies have been able to optimize their time and continue to choose quality personnel. Although many companies conduct more than one interview; the selection is made a little faster and more effective.
On the other hand, it also becomes more practical and less stressful. Because you do not have to wait for that call for the interview, which often does not come. In addition, there is also that eternal unknown; of whether the mail with the curriculum arrived and if they read it or not. In conclusion, it becomes a more pleasant process for both applicants and companies.
Characteristics of this process
As we already know a walk-in interview in Dubai and the UAE is. We need to talk a little more about its characteristics. Thus, expand more knowledge about this strategy and decide whether to attend or not. In this segment, we will talk about those features.
The most key thing in this process is that it does not require a call. The applicant just appears.
Despite being an interview for a job; it is a somewhat more casual interview.
The company selects a day, place, and time exclusively dedicated to the walk-in interview.
It is usually short. The interviewer asks the applicant a few questions and voila.
Each company handles it differently. They can give the job to the applicant after the interview, or carry out several selection processes that are several interviews.
As it is a faster and more practical process, quite a few people attend.
Companies generally use this process when there are several different openings. This is to speed up the selection.
How do companies carry out this process?
At the time of the walk-in interview in the UAE, companies must have an organizational plan. In this way, the company will achieve order in logistics and in the resources to be used during the process; by having a good organization, the company can avoid crowds and waste of staff time.
Companies generally organize these processes on weekends; this is done to avoid that the working days are not affected by this process and do not generate losses. Thanks to this, they can further optimize the time spent in the day; and are not limited by work commitments.
Another reason for frequently choosing weekends for these processes is because of the candidates. They are carried out on weekends; so that this process does not get in the way of people who work on weekdays; ensuring that as many candidates as possible attend without affecting their workday.
Finally, companies try to keep the interview process short; so as not to take time away from the participants or lose it themselves. Trying to optimize the process both for them and for whoever decides to participate. In the end, it is decided by whoever has demonstrated their skills; in this short time and why they deserve the job.
What are the advantages?
Based on all of the above, we realize that the process is quite practical. In turn, it is full of advantages for both applicants and companies. Next, we will explain in detail the benefits that the walk-in interview grants.
Eliminate stressful waiting
It is normal that when a person enters their Curriculum Vitae to a page or sends it by mail; they go through a process of anxiety. Because individuals are always left with various unknowns, they will have received it, they read it, they liked it. In addition, the eternal wait for a call for an interview often does not come. By applying for this process, that eternal wait is annulled.
People get interviews easier
Getting a job interview in Dubai or anywhere in the world is not an easy task. Normally, first of all, companies require that the resume be sent to an email or a web page. Then, as a second step, wait for the interview. As a result, of this process, the applicants only have to enter the page; and see what day the interviews are to attend. Consequently, they get an interview without going through an endless wait.
There are a variety of selection
As the companies only have to make a publication that they do a professional job interview. It depends on the vacancy and the message that is published, it will attract the attention of many people. As a result, the company is going to get a long list of different personalities; the company can choose which one best suits the company and the job.
They take place on weekends
Generally, companies announce that the walk-in interviews will take place on weekends. This is because they are the most accessible days for people. Some individuals keep a job but want to change it. The companies know that and in order not to prevent them from attending, they place them on weekends. Consequently, the labor activities of the company or the applicants are not affected.
Allow preparing
As the companies release the announcement on weekdays, that the process begins on the weekend; applicants have time to prepare. During the week each applicant can review some best job interview tips; to guarantee success.
The applicant is not under as much pressure
One of the characteristics of this process is that it is a casual process. Therefore, many of the candidates consider it an ideal interview. Because it is more spontaneous and they do not feel as much pressure or anguish.
What are the disadvantages?
Despite all the advantages that this method can generate, there are also several disadvantages. For this reason, we will present what they are and how they affect both the company and the candidates:
You do not have much time
This hiring method is characterized by its speed and efficiency when looking for new employees. However, not having much time to explain their skills and experiences; can be a disadvantage compared to others. We can notice that this factor is seen mostly in people with work experience.
Face-to-face interview
The face-to-face interview can be a problem if the person cannot explain their reason for being hired. In this way some candidates may be affected; due to the little prior preparation and the speed of the process.
You do not always hire the best
With this method, the company seeks to find the best candidate most efficiently and cheaply possible; but due to the above, many potential candidates may be affected. Because, it may happen that when selecting the new worker; the fittest is left out. Simply because he could have had problems due to the short duration of the interview.
If it is not organized well, it can cause losses to the company
If the company at the time of carrying out this contracting method does not manage a good organization; a big problem can be caused that affects the whole process and the company loses money instead of saving.
This issue can cause many people to crowd the designated meeting location. This can result in a problem if these exceed the planned capacity; generating an extra expense if additional staff is needed.
In addition, having many people on hold can lengthen the session and can lead to wasted time. If the crowd cannot be served on the same day; the company must arrange another day or simply reject the rest. Now, if it is decided to have another day, it would be more time for organization; increasing expenses and taking time away from other activities.
Interview tips for aspirants
As applicants have a preparation time, no matter how short; you have to take advantage of it. Therefore, we are going to talk about some job interview tips; so that you feel prepared for your walk-in interview.
Be punctual. This is a key point, as companies always want responsible staff.
Bring your printed resume. Although you are going to talk about your professional experience; bring your resume with you in case it is requested.
Dress properly. This is very important because companies are looking for a staff to represent. A good perfume, women's hair, makeup, and good clothes; are some ideas.
You must listen carefully to the questions. Many times, people give the wrong answer because they did not hear the question. As a consequence, they are rejected for the position.
Pay attention to body language. Generally, when we speak we tend to make gestures, which can be seen in a bad way.
Answer honestly. No need to exaggerate about work experience; just talk about what actually happened in your previous jobs.
Go to The Talent Point to find companies that do walk-in interviews
As you could see, attending a walk-in interview has as many advantages as it does disadvantages. But it is not something simple, you have to have some preparation, and know some job interview tips. As a result, you are going to get a job interview in Dubai; without going through the stressful wait for the call.
If you want to do the best job search and apply for work offers; knowing the best job interview tips go to thetalentpoint.com. Our options are thought to be the best solution when it comes to looking for an occupation. That is why, using our services, can guarantee organizational success; a great future in the world of work.
On The Talent Point Find you can find great career opportunities. Register on our site and submit your CV to start sending job applications. Many employers in different areas are looking for professionals like you. Therefore, send your resume to [email protected] and start your employment journey.
If you go and check The Talent Point; you will find the perfect opportunity for a walk-in interview. Our page is the perfect place for employees and potential employers alike. Employers can easily create an account and post a new job vacancy in the Middle East. As a result, we will make sure to find the perfect individual for the role! Call us at +971 43 316 688.